A Sales Funnel Workshop For People Who Don't Have One
Did you know that building your email list is the most important thing you can do for your business?
You know this, so you rush out and:
Create a new lead magnet
Launch an opt-in campaign
Pitch your product or services to subscribers
Run a Facebook ad
And it doesn't work.
If you've struggled to build your list, held back because you don't know what to do when new subscribers join, or built a healthy list and have disappointing sales – it's time to light a fire under your online marketing.
Four Weeks To A Fabulous Funnel
In this workshop we are going to go step-by-step to build a strong foundation that your well-designed funnel can thrive on. You can expect a lot of smart detail, sharp planning, fun creative, and wiring up the technology that connects it all.
Killer Lead Magnets
We'll review your ideal client and target market just to make sure we're focused on who we're trying to reach and why. Uncovering and addressing pain points in your freebie is what makes a lead magnet irresistible. We'll study the most effective styles, headlines, and design tips. You'll create or upgrade a new lead magnet.
Landing Page Liftoff
In our second week we'll study three types of landing pages, the anatomy of a great one, and copywriting tips. You'll get the pros and cons of the popular landing page services and how to create a simple one on a bootstrap budget. You'll design a lead-magnet ready landing page.
Awesome Automation
We'll wire up your landing page and your email marketing systems so new subscribers receive their goodies and you're on your way to building a qualified list of potential clients and customers. The work you do here will power your entire funnel and put your marketing in automaton mode.
Selling With Style
In our final week together, you'll learn about three types of follow up email sequences. Get ready to write – we'll brush up on subject line formulas and fill-in-blank copy ideas get your creative juices flowing. We'll write your new subscriber nurturing series and set up automated delivery of your 5-email sequence in MailChimp. Finally, you'll make your pitch!
Your Materials List
Here are the tools you'll need to build everything planned:

Canva
MailChimp (or similar email marketing software)
Dropbox (or other file host)
WordPress website (or a landing page service)
Optional: Opt-in popup software
What To Expect
Once inside, you'll have access to newly created step-by-step video training, detailed how-to checklists, guided outline workbooks, and an avalanche of already done-for-you design and copy templates, ready for you to customize.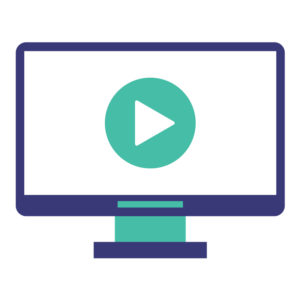 It's real work. There's a lot of detail. You'll feel challenged. You'll grow. You'll develop new skills. You'll see the big picture. You'll finally have a marketing system!
Here's what you will leave this program with:
A beautiful lead magnet that attracts your ideal client, so you can show potential customers how good you really are
A gorgeous landing page, so you can welcome new prospects in style
All systems wired up, so you can automate your marketing and attract new clients while you're doing other things
Five-part breadcrumb email sequence, so you can help prospective clients get to know, love, and trust you
A warm sales pitch, so you can convert new leads into customers and make money
Sign up now and prepare to attract new leads and convert them into paying clients with your new sales funnel. Because there's no way around it – you're not really in business online without one.
Next Session Starts September 9